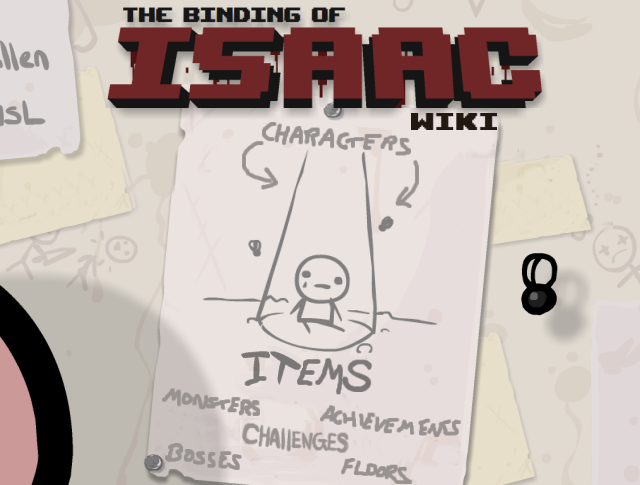 0
The Binding of Isaac Wiki
Join the Chat>
Welcome to the The Binding of Isaac Wiki
This wiki seeks to itemize and categorize all of the items, rooms, monsters, bosses, secrets, achievements, playable characters and everything else in Edmund McMillen and Florian Himsl's game, The Binding of Isaac.
For recent activity on the wiki click the "wiki activity" link in the top right corner.
Want to help out?
Wanting to lend a helping hand? There's plenty for you to help with!
Visit our forum at http://thebindingwiki.com/forum
Click here to playa demo of the Binding of Isaac.
Poll of the Week - How many times?
Starting this week, we'll be introducing a new poll of the week to the wiki! Share your pre-determined opinions with us any time all week long!
For this week's poll, check here!