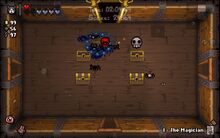 Host Hat is a passive item that grants you the same power as Host ennemies: when your character is still, neither firing nor charging fire, you will be protected from bullets. However, and instead of Gnawed Leaf, any contact will inflict damage as usual.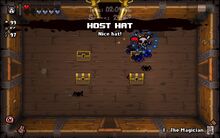 Ad blocker interference detected!
Wikia is a free-to-use site that makes money from advertising. We have a modified experience for viewers using ad blockers

Wikia is not accessible if you've made further modifications. Remove the custom ad blocker rule(s) and the page will load as expected.